Do you ever find it difficult working with what you have? For example, putting off doing a workout until you find the perfect gym, or neglecting to write down goals and thoughts because you don't have an Italian leather journal and "what interesting things are happening in my life anyway?"
Getting started is always more than half the battle. When it comes to running, there are plenty of excuses that stop you from getting out the door. Imperfect weather, uncomfortable shoes, or even an untidy living room can nag at your thoughts and convince you to skip today. 
We avoid doing difficult things in order to protect our self-esteem. If we don't try our hardest, it's easy to justify the outcome. "Oh, I would have been great if I put in the time, but I didn't feel like it." Fear of failure is fear of success. Once we understand that the journey to greatness starts with one step and is laden with failures, then we can actually get started.
Thabang Madiba is the epitome of working with what you have. Growing up impoverished in a small town of South Africa, Thabang simply wanted to be able to play soccer or go on a run. Being in race? That was a dream. Eventually his grandmother bought him a pair of running shoes. And before long, he knew running would change his life.
Getting the Most Out of Any Moment
Unable to afford a car, Thabang has been creative and determined to find ways to train and compete. He worked at a Nissan factory twelve kilometers from home. As you may have guessed, Thabang would run to and from his job, earning enough money to participate in races while getting in the mileage to train for a marathon.
But this was just the beginning of Thabang's obstacles. Thabang excels in trail running, specifically, skyrunning. Skyrunning is any race above 2000 meters that has an incline of at least 30%. Being nearly five hours by car form the nearest mountain, Thabang can sometimes be found with a rope tied around his waist, dragging a car tire along the dirt path as he trains. This is his way of training in the mountains.
Thabang has also been known to ride his bicycle to race events, sometimes as far as 50 kilometers. After one particularly difficult day when he had to pump up his tire multiple times on the way to a race, Thabang arrived ten minutes after the race had begun. Instead of moping and turning around, he simply began to run with the goal of passing the first woman.
Knowing he had no chance of winning, Thabang still gave an effort to do his best and become better. He ended up finishing second and gives credit to that race as one that prepared him for a championship later down the road. 
Whatever opportunities you have, make the most of them. Don't give up just because you know you will come short of a goal. Finish strong. You never know what a constant effort will do for you until you do it.
Appreciate What You Have
Thabang's name literally means happiness, or "to be happy." Everything about Thabang gives witness to this truth. Even after winning multiple races and being sponsored by Salomon, Thabang has stayed humble. He still loves his family. He still rides his bike. He still runs with a tire dragging behind.
When asked how his life has changed since winning races, Thabang says, "I'm simple. I just love people."
Thabang's advice is to find your own happiness in order to make others happy. "You must learn to love yourself first," he says, "I have to be happy myself before I can help others be happy."
You Got This!
Whatever your goal is, go ahead and get started. You don't need to run in $200 shoes, go for a walk in your flip flops. Start somewhere. When the tough times come, know that it is a part of the process. Without those setbacks, you would never get to the mountain top. Be happy, and be okay with putting yourself first in order to help other. Thabang will be proud of you.
Resources:
Listen to the Running for Real Podcast here:
[podcast src="https://html5-player.libsyn.com/embed/episode/id/11250767/height-orig/90/theme/custom/thumbnail/yes/direction/forward/height/90″ height="90″ width="100%" placement="bottom" theme="custom"]
Apple (iTunes) Podcast | Sticher | Castbox | Overcast | Spotify | Google Play | iHeartradio |
Thank you to
Bodyhealth, MetPro, and Janji
for being the wonderful sponsors of this episode of
The Running For Real Podcast.
If you are struggling to recover quick enough from your training, my little secret is to use BodyHealth Perfect Amino to get you there. It contains all the essential amino acids, and is very easy for your body to use and begin the repair process.
Click the link and use code TINAMUIR10 for 10% off.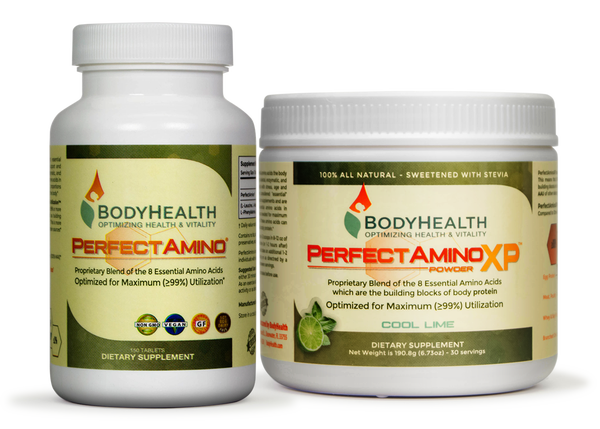 I am very pleased to have MetPro as a sponsor for the Running 4 Real podcast. Yes when this company reached out to me I wasn't too excited about, but with just one phone call conversation with them and they won me over! They are not wanting to guess what to do with your metabolism, the experts at MetPro are there for you to help you reach any of goals or the struggles you may be going through. If you listen to the very end of the episode there may be a treat for you from MetPro expert Angelo!
Click here to receive a FREE metabolic scan of your body as well as a 30 minute consultation with one of the MetPro experts.
JANJI is an official sponsor of the Running 4 Real podcast, I am so excited about this! They visit designers in countries all around the world to help with their upcoming clothing lines and any profit they make off of that design 5% goes right back to that country to supply for their clean water supply. The materials they use are recycled which I LOVE.
Go here and use code TINAMUIR for 10% off and if you want to know my favorites click here.
Thanks for Listening! I hope you enjoyed today's episode.
To share your thoughts:
Leave a note in the comment section below.
Join the Running for Real Facebook Group and share your thoughts on the episode (or future guests you would like to hear from)
Share this show on Twitter, Facebook, Instagram, or Pinterest.
To help out the show:
Leave an honest review on iTunes. Your ratings and reviews will really help me climb up the iTunes rankings and I promise, I read every single one.
Not sure how to leave a review or subscribe, you can find out here.
Thank you to Thabang, I look forward to hearing your thoughts on the show.