Have you ever considered using running as a way to tell people what you care about? If not, I'm sure you've seen people that have. Maybe a neighborhood boy or girl on the cross-country team has asked you to pledge a certain amount of money for each lap they run during a fund-raising event, or maybe you've seen a 5K go through your city with every participant wearing pink to raise breast cancer awareness. 
When you run, you stand out from the crowd. Try going for a run in a new city and see how many people do a double take as you zip past them coming out of a coffee shop or notice the heads that follow you as you play leap frog with a public bus in traffic. We all find running curious, and those willing to run draw the eyes of many.
Thousands of people line the streets to watch city marathons, runners and non-runners alike. There is something noble about running, a simple but strenuous act. Strangers give shouts of encouragement along a race course and volunteers are on the ready to hand out water and quick energy. It's a beautiful thing. The running community is made up of much more than just the runners.
Running for a Cause
When Rosalie Fish found out she could use running in this way, she felt excited, nervous, and powerful. She knew that running was the way for her to tell others about her story, and the stories of people in her community.
Rosalie grew up on an Indian reservation in the state of Washington. Her community is made up of about 500 members of the Native American Cowlitz tribe. Unfortunately, a lot of prejudices and stereotypes about Native Americans still exist, and Rosalie was often on the receiving end of unfair treatment in public schools.
Things came to an all-time low when Rosalie attempted suicide after the bullying, abuse, and harassment wouldn't stop. She was transferred to a new high school and decided that she would take up running again, remembering how it made her feel as a middle schooler.
"The only thing that really kept me grounded […] and kept me going was running," Rosalie said, "I found that when I ran, physically, I was unable to feel sadness." At that time, it seemed that running was saving Rosalie's life, but running would give her life even more purpose later on.
MMIW
Rosalie kept running, and with the help of a dedicated coach, she was able to enter (and win!) races that she was being denied previously because of her heritage. She continued to race and her success helped her to feel empowered.
However, it wasn't until she first saw Jordan Marie Daniel run that she truly felt inspired. Jordan is a Native American from the Kul Wicasa Oyate tribe in South Dakota. When she ran the Boston marathon, she painted a red hand over her mouth and the letters MMIW (Missing and Murdered Indigenous Women) down her legs. 
Jordan and Rosalie were able to meet and Jordan was inspired to paint the same symbol and letters on herself when she ran at Washington's track and field state championship. She said she was nervous, but her actions have been well received and given her even more motivation to run, giving a voice to those that don't have one.
Every Runner Can Be Seen
You may think that only the elite runners can use their platform to raise awareness. While it's true that media outlets won't interview every runner that crosses the finish line, there are other ways to be seen. You can't tell me that if you run the New York City Marathon in a giant homemade single-use plastic water bottle that you won't turn the heads of thousands of people. Even if your picture doesn't end up in the New York Times, thousands of people will see you run past and conversations will be had.
Just think about the people dressed up as Santa Claus or Wonder Woman as they sweat through the 5K or 26 miles of their race. You and I have seen them. Whether it made us think about going to see the latest super hero movie is another question, but we definitely saw them.
If you have something you care about, why not use running as a way to talk about it? Wear a costume, organize a group run, or maybe go big and try to plan a community awareness race. Choose to be like Rosalie and be proud of who you are and what you care about. We'll all be watching.
Resources:
Beyond Running: Suicide with Shelli Gordon- R4R 143
Listen to the Running for Real Podcast here:
[podcast src="https://html5-player.libsyn.com/embed/episode/id/13470233/height-orig/90/theme/custom/thumbnail/yes/direction/forward/height/90″ height="90″ width="100%" placement="bottom" theme="custom"]
Apple (iTunes) Podcast | Sticher | Castbox | Overcast | Spotify | Google Play | iHeartradio |
Thank you to my wonderful sponsors Butcher Box, Athletic Greens and Tifosi for sponsoring this episode of the Running for Real Podcast.
Butcher Box is a company that provides a delivery service of fresh and high quality meats. They are free of antibiotics, added hormones, and each box has 9-11 pounds of meat. You can even customized your choices or cuts of meats from beef, chicken, fish, pork, and bacon. This is a great way to get healthy, humanly raised, grass-fed, and free range meat. I am going to be giving you a special as being a listener for new Butcher Box members by giving away ground beef for LIFE of your subscription that will be included in your box order, as well as $20 off your first order.
Go here to sign up now or enter code RUNNING at checkout.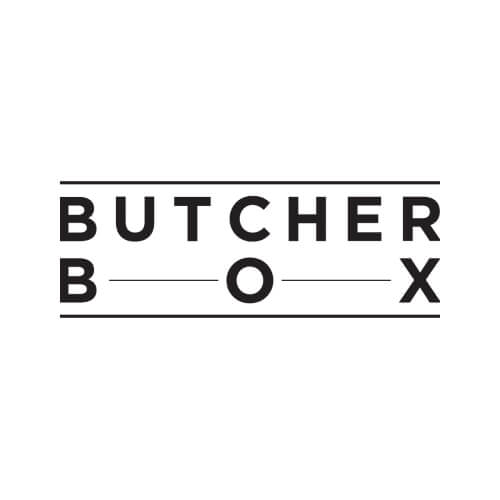 Athletic Greens is a simple and easy way to get 75 vitamins, minerals, and whole food source ingredients. Just to help my immune system be stronger and greater! It is so simple to do and it taste good as well.

Now you can get a free travel pack with 20 servings with your first purchase, Visit here to learn more!
I am very excited to have found a sunglass brand, Tifosi that are super durable and can be used to for athletic and leisure life styles. They even come in MANY colors and shades for the not so sunny days out there as well. The ones that I like is the Swank Series, go and check them out!
Go
here
with coupon code
TINA
for 10% off.
Thanks for Listening! I hope you enjoyed today's episode.
To share your thoughts:
Leave a note in the comment section below.
Join the Running for Real Facebook Group and share your thoughts on the episode (or future guests you would like to hear from)
Share this show on Twitter, Facebook, Instagram, or Pinterest.
To help out the show:
Leave an honest review on iTunes. Your ratings and reviews will really help me climb up the iTunes rankings and I promise, I read every single one.
Not sure how to leave a review or subscribe, you can find out here.
Thank you to Rosalie, I look forward to hearing your thoughts on the show.