The steeplechase is not a race people normally talk about, let alone know what is involved in it.  Do you?  Emma Coburn does.  Her specialty lies in the 3000 meter steeplechase.
Emma is as real as it gets, and shows the real side of herself here.  She tells us of her adventures from not liking to run to working hard to become a world champion.  She believes that all the water and mountain sports she participated in growing up attributed to the steeplechase clicking with her.
She discusses her roommate and the unique culture at her university that bonded her teammates, made a huge impact on her career, and made her big goals seem more attainable.  I hope many of us can name at least one person who has inspired us or made an impact on us with running.
Emma goes into elaborate detail about what she was thinking and feeling during this year's 2017 World Championships in London.  She shares her strategy during the race that led her to win.  The race was not all physical, as she recalls the mental shifts she needed to deal with things that happened unexpectedly.
Today's Guest
Emma Coburn
Emma Coburn is the first woman to win a gold medal at the 2017 World Championships in London, and received a bronze medal in the 3000 m steeplechase at the Olympic Games in Rio de Janeiro in 2016.  She is the organizer of the Emma Coburn's Elk Run 5k in Crested Butte.
What You Will Learn About
How Emma learned about work ethic and professional attitude as part of her training.
What her journey looked like that got her from being just a kid living in Crested Butte to receiving a gold medal at the World Championships.
How Emma showed her support to her New Balance sponsor after her race. How she worked around Rule 40.
What yearly event Emma and Joe organized to be held in Crested Butte.
Listen to the Running for Real Podcast
[podcast src="https://html5-player.libsyn.com/embed/episode/id/5995505/height-orig/90/theme/custom/thumbnail/yes/direction/forward/height/90″ height="90″ width="100%" placement="bottom" theme="custom"]
Apple (iTunes) Podcast|Sticher| Castbox| Overcast | Spotify| Google Play| iHeartradio|
Emma's Power Pose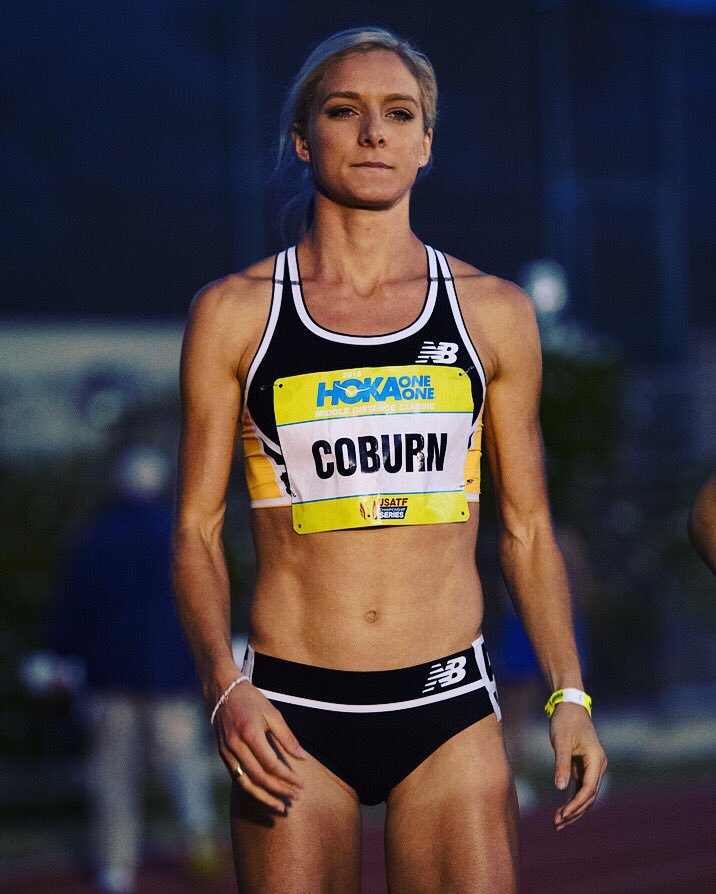 Inspirational Quotes
I think what was challenging with running is that it's really difficult, it hurts, almost every day.
Running wasn't always my number one thing, and it really wasn't what defined me growing up.
What took me a while to really love running was getting over the fear of the individual side of it, and learning to cope with that stress and those pressures of having your performance completely rely solely on you.
I thought the water jump was super fun.  The very first time I tried it, I nearly cleared it, and it was like, "oh, this is great. I wish I was doing this years ago."
I do think though, there is a snowball effect.  If you see the  successes of people before you, you just want to build on it.  And then when you're gone, people want to build on your success.  And it builds and builds.
The very first second I crossed the line, it felt incredible and it felt like a hard earned victory, but I was incredibly proud of it.  It still feels very special to this day.   And a little bit, still, of that dream come true.
Resources Mentioned
Last week's interview with Run Angel (plus 25 runner gift ideas)
Emma's win at the World Championships
Enter the Bodyhealth Christmas Giveaway
Generation UCAN and BodyHealth sponsored this episode of Running for Real. Two products you can rely on.
Even if you are trying to tweak your diet to be ready for race day, Generation UCAN is the ONLY fuel I needed during my marathons. This is one product that can help you make sure you are well fueled, both in training and in races. I love the bars for every day training, and still have one every morning, they are great for pre-workout, ESPECIALLY if you are prone to stomach upsets. You can get 15% off with code RUNNING4REAL at Generationucan.com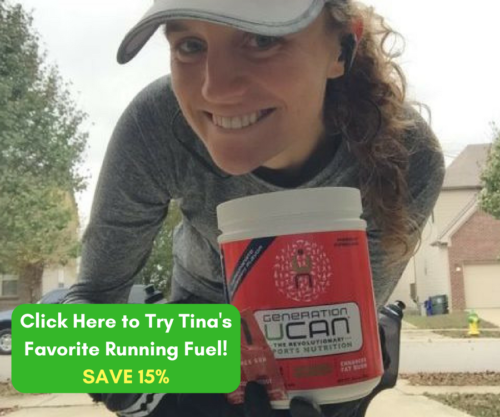 BodyHealth Perfect Amino helped my body recover MUCH faster after runs and workouts, I couldn't imagine my training life without them. You can enter to win a free pack of 6 bottles or get 10% off at BodyHealth.com using coupon code TINA10. Click the banner for more information.

Thanks for Listening! I hope you enjoyed today's episode.
To share your thoughts:
Leave a note in the comment section below.
Join the Running for Real Facebook Group and share your thoughts on the episode (or future guests you would like to hear from)
Share this show on Twitter, Facebook, Instagram, or Pinterest.
To help out the show:
Leave an honest review on iTunes. Your ratings and reviews will really help me climb up the iTunes rankings and I promise, I read every single one.
Subscribe on iTunes or your favorite podcast player.
Not sure how to leave a review or subscribe, you can find out here.
Thank you to Emma. I look forward to hearing your thoughts on the show.