Toby Tanser is one of the running ambassadors of our time. Not only did he convince Prince Harry to run with him, get Gloria Gaynor to meet a runner at the finish of a race, and is friends with plenty of other celebrities, Toby is also a sub 2:20 marathoner who founded Shoe4Africa.
Toby shares his story about how he went from smoking 20 cigarettes and drinking six Guinness in a day to running professionally and going to do a training stint in Kenya to improve.
Toby realized that for him, it was not about his running and what he wanted to accomplish, but how he could help others, especially the Kenyan runners who were putting absolutely everything into their running.
He was responsible for the first public childrens' hospital in Kenya, and continues to find new ways to help other runners, getting the best Kenyan runners in the world (including Eulid Kipchoge and Mary Keitany) to be involved in his projects.
This is for you if you love to hear about the good there is in this world, and want to help others bring light and joy to those in need. Toby is a runner who is passionate about helping others with their running goals, while helping everyone he can to be in good health, a luxury not everyone can afford.
Today's Guest
Toby Tanser
Founder and CEO of Shoe4Africa, which built the first public children's hospital in Africa. Toby is on the board of directors for the New York Road Runners and organizes events worldwide for charity.
What You Will Learn About
Why when he arrived in Kenya, he realized running wasn't what he was passionate about, helping people was.
Why he gave away all his shoes (Including the ones on his feet), meaning he had to travel back to Sweden without any shoes on, and was consequentially arrested in Paris as a potential vagrant.
Why Shoe4Africa doesn't send many shoes to Africa anymore (and what they are doing instead).
How Toby got the best Kenyan runners in the world to create peace within tribes by arranging a march for peace.
How and why Shoe4Africa built the first children's public hospital in Kenya with 105 beds for children.
What you can do to help Toby and Shoe4Africa in the future
Listen to the Running for Real Podcast
[podcast src="https://html5-player.libsyn.com/embed/episode/id/5422829/height-orig/90/theme/custom/thumbnail/yes/direction/forward/height/90″ height="90″ width="100%" placement="bottom" theme="custom"]
Apple (iTunes) Podcast|Sticher| Castbox| Overcast | Spotify| Google Play| iHeartradio|
Toby's #R4RPowerPose (Runners World Postcard!)
Inspirational Quotes
I wanted to stop, but I was able to keep on going because of the fear.
When we compete, we compete against ourselves. We don't really compete against other people. 
Arriving in Kenya, expecting to just go on a training camp, the country truly changed my life in so many ways. I realized I wasn't really interested in running, I was interested in other things in Kenya.
I saw a place that had immense talent, but so few opportunities. 
People were giving me pairs of shoes and telling me emotional stories that I never believed possible… I realized it was empowering on both sides.
Being a very small charity, we have always been very nimble and work towards the greatest need we can.
Kids in Kenya have to go to overcrowded adult hospitals and have to fight for beds. 
We all know somebody who can help. We are a world of help. It is ingrained in our DNA.
I look at the London Marathon and what it has done for the world of charity, absolutely amazing. New York is close on its heels now.
Mary Keitany's first senior race was a Shoe4Africa race.
Running is such a beautiful sport.
"There is good in the world! @Shoe4Africa is inspiring and life changing"
Resources Mentioned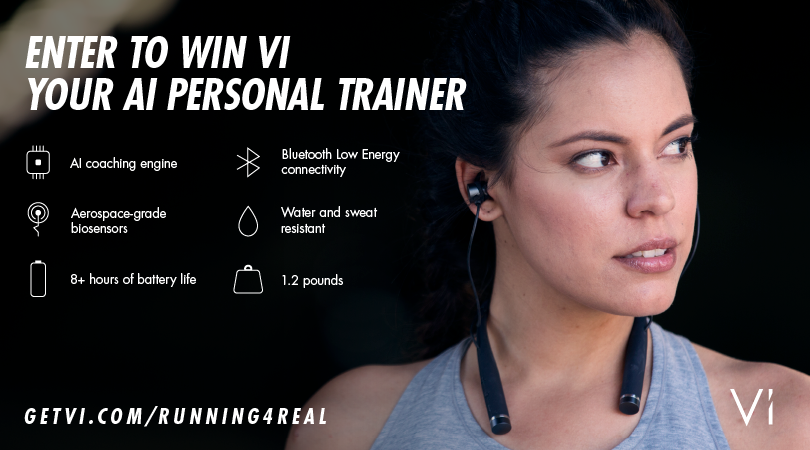 Thanks for listening! I hope you enjoyed today's episode.
To share your thoughts:
Leave a note in the comment section below.
Join the Running for Real Facebook Group and share your thoughts on the episode (or future guests you would like to hear from)
To help out the show:
Leave an honest review on iTunes. Your ratings and reviews will really help me climb up the iTunes rankings and I promise, I read every single one.
Subscribe on iTunes or your favorite podcast player.
Not sure how to leave a review or subscribe, you can find out here.
Thank you to Toby.  I look forward to hearing your thoughts on the show.