Burnout is a normal challenge we all face when running, and it can come in a variety of forms. 
Sometimes it comes in the form of overindulgence. Think of it as your favorite ice cream that you discovered is served in unlimited amounts on a cruise you're on. At first, it's beautiful. The idea of eating soft serve perfection as much you want, whenever you want, is a dream come true. That is, until you simultaneously have a headache, stomachache, and mounds of regret from the dairy and sugar intake.
Well, running can be like that. You discover that you enjoy running. You run and run, get faster and faster until you hit a wall. Maybe the injuries start to pile up. Perhaps your body starts doing things that you've never experienced before. You are fatigued constantly, or you can't sleep, or you start to get migraines. That thing that seemed good for you (even better than ice cream??) seems to be making life worse.
Other times you come to an emotional or mental block. Every year you fail to qualify for the race of your dreams. You stay optimistic for a while, telling yourself that consistency is the key. "If I just keep running, every week, I will obtain my goal." But sometimes, you just don't quite get there. 
It's time to pivot. 
Challenge Accepted
Susan Lacke has had her fair share of challenges. Like many of us she sometimes has a hard time calling herself a runner. Being a "middle-or end-of-the-pack runner" can feel like not being a runner at all. You may think, "How can I call myself a runner when I've never even run a marathon?"
Apart from runner identity struggles, Susan also happens to be deaf. Susan can't hear, but she can talk. She isn't quite deaf enough to feel like a member of the deaf community, but she also doesn't feel like she can quite fit into the non-deaf community. Floating somewhere in between has also been a challenge. 
But with every challenge comes an opportunity to succeed. That's the mindset Susan has developed to help her overcome fears and live a fabulous life. She encourages everyone to do the things that scare them. That's how we discover our potential. "Being scared is good. Being scared is hugely motivational," she says. 
And that is exactly what Susan has done this past year.
Overcoming Burnout
Not qualifying for the Boston Marathon was one the contributors of Susan's burnout. But Susan loves running. She enjoyed being a runner, but felt like she wasn't becoming the runner that she wanted to be. What to do? What are our options when we've given our all and still don't succeed? Are we eventually just forced to quit?
For Susan, not running was not an option.
Over the span of one year, Susan decided to not sign up for any traditional races. No marathons, no run-of-the-mill city 5Ks. She stayed up late one night searching through different races. Quirky ones. Races that you haven't even thought of. She looked through all of these races, and then, signed up for every single one of them.
When burnout strikes, it's time to change pace. It definitely doesn't mean that you need to give up on a goal, or give up a passion. You just need to switch it up for a bit. Take a relaxing hiatus, try a new sport, or run without a specific goal. You can even try to do some of the races Susan did: Run to the top of the Empire State Building, run a race through the Grand Canyon, or (brace yourself) run a 5k buck naked. 
After you do what you need to to shake off the burnout, don't hesitate to get back after your old goals, maybe altering them some. You may find that the obsessive personal goals you had weren't really what you wanted to do anyway.
There's Room for Everyone in the Running Community
Feeling partially a part of the deaf community, and partially not, Susan has found that there are no strict qualifications for being a part of the running community. If your run, you are a runner. Period. 
Whether it's a weekend jog with your dog, a passion for sprinting up flights of stairs, a love for superhero costumes, long runs through nature, or probably literally anything you can think of, you can join the community of runners. There you will be welcome as you are, a runner, and even more than that, You—just the way you are.
Resources:
(Book) Running Outside Your Comfort Zone
Listen to the Running for Real Podcast here:
[podcast src="https://html5-player.libsyn.com/embed/episode/id/11023562/height-orig/90/theme/custom/thumbnail/yes/direction/forward/height/90″ height="90″ width="100%" placement="bottom" theme="custom"]
Apple (iTunes) Podcast | Sticher | Castbox | Overcast | Spotify | Google Play | iHeartradio |
Thank you to
Bodyhealth, Turbotrack.me, and MetPro
for being the wonderful sponsors of this episode of
The Running For Real Podcast.
If you are struggling to recover quick enough from your training, my little secret is to use BodyHealth Perfect Amino to get you there. It contains all the essential amino acids, and is very easy for your body to use and begin the repair process.
Click the link and use code TINAMUIR10 for 10% off.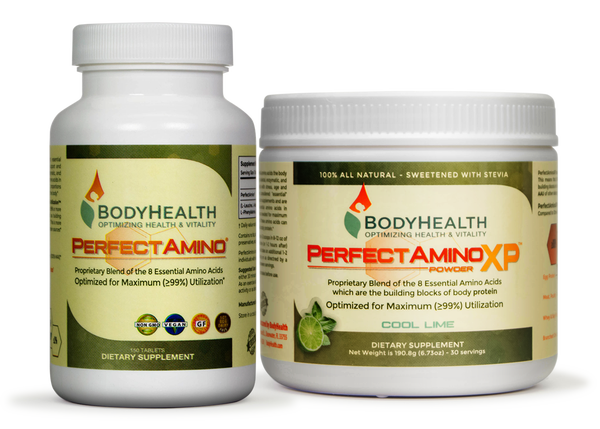 I am very pleased to have MetPro as a sponsor for the Running 4 Real podcast. They are not wanting to guess what to do with your metabolism, the experts at MetPro are there for you to help you reach any of goals or the struggles you may be going through. If you listen to the very end of the episode there may be a treat for you from MetPro expert Angelo!
Click here to receive a FREE metabolic scan of your body as well as a 30 minute consultation with one of the MetPro experts.
Turbo Track.me is an amazing streaming platform with a wide variety of classes, where you can actually interact with the instructors as well. The classes include meditation, strength training, and stretching classes. It tracks heart rate, resting heart rate, distance, calories, intensity, recovery, and heart rate zones.
They are offering a FREE 90 DAY TRIAL with code TINA, and if you go beyond the 90 days you will receive a free forearm heart rate device.

Thanks for Listening! I hope you enjoyed today's episode.
To share your thoughts:
Leave a note in the comment section below.
Join the Running for Real Facebook Group and share your thoughts on the episode (or future guests you would like to hear from)
Share this show on Twitter, Facebook, Instagram, or Pinterest.
To help out the show:
Leave an honest review on iTunes. Your ratings and reviews will really help me climb up the iTunes rankings and I promise, I read every single one.
Not sure how to leave a review or subscribe, you can find out here.
Thank you to Susan, I look forward to hearing your thoughts on the show.