For a chance to win Michael's Compete to Create online course ($500 value and about 8-week duration), tag Tina and Michael on social media in a post about why investing in your mind matters so much right now.
Listen to the Running for Real Podcast here:
[podcast src="https://html5-player.libsyn.com/embed/episode/id/17297276/height-orig/90/theme/custom/thumbnail/yes/direction/forward/height/90″ height="90″ width="100%" placement="bottom" theme="custom"]
Apple (iTunes) Podcast | Sticher | Castbox | Overcast | Spotify | Google Play | iHeartradio |
Thank you to my wonderful sponsor Momentous, Athletic Greens, and Teas with Meaning for sponsoring this episode of the Running for Real Podcast.
Momentous is having a great giveaway right now but it's not what you are thinking. They are choosing 5 people who will post a photo of themselves on Instagram on how they are doing self care. And those 5 people will win $1000 to be donated to a charity of your choice AND a 1 year supply of a Momentous product of your choice. All you need to do is tag @LiveMomentous and use #progressnotperfection and post the photo anytime before January 1, 2021. AND if you could tag me in there as well that would be great.
Also you can go here and use code TINA for 20% off any product as Momentous.

Athletic Greens is a simple and easy way to get 75 vitamins, minerals, and whole food source ingredients. Just to help my immune system be stronger and greater! It is so simple to make and it tastes good as well. I used this for my prenatal and I am still using it while breastfeeding.
Now you can get up to a YEAR supply of Vitamin D3 and K2 for free with your first purchase of  Athletic Greens through my podcast. Visit here to learn more!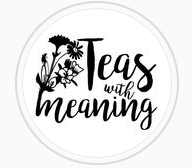 Thanks for listening! I hope you enjoyed today's episode.
To share your thoughts:
Leave a note in the comment section below.
Join the Running for Real Facebook Group and share your thoughts on the episode (or future guests you would like to hear from)
Share this show on Twitter, Facebook, Instagram, or Pinterest.
To help out the show:
Leave an honest review on iTunes. Your ratings and reviews will really help me climb up the iTunes rankings and I promise, I read every single one.
Not sure how to leave a review or subscribe, you can find out here.
Thank you to Michael, I look forward to hearing your thoughts on the show.