Welcome to the Running for Real Podcast!
Whether you are a new listener, or know me from Run to the Top, I am excited that you are here. I have worked really hard on making this podcast the best it can be, even with making my office look like an insane asylum to improve the audio quality with padded squares!
This is just an intro episode into what Running for Real is all about.
I can't wait to get to know you more, and introduce my guests to you!
If you are unsure if the Running for Real podcast should be added to your subscribed podcasts (it's free, I promise!) this is the episode you will learn more, and hopefully, I will be able to join you for your long runs from now on.
Today's Guest
Tina Muir
Yes, that's right, I am my own guest. I am a Great Britain and Northern Ireland runner, 2:36 marathoner and founder of Running for Real. Learn more about my running story, and how Running for Real is going to help you feel better about your training.
Listen to the Running for Real Podcast
[podcast src="https://html5-player.libsyn.com/embed/episode/id/5255842/height-orig/90/theme/custom/thumbnail/yes/direction/forward/height/90″ height="90″ width="100%" placement="bottom" theme="custom"]
Apple (iTunes) Podcast | Sticher | Castbox | Overcast | Spotify | Google Play | iHeartradio |
What You Will Learn About
What is Running for Real and why you should care
Who I will be interviewing
My running background
The dark side of social media
What the #running4real four and the #R4RPowerPose is
My #R4RPowerPose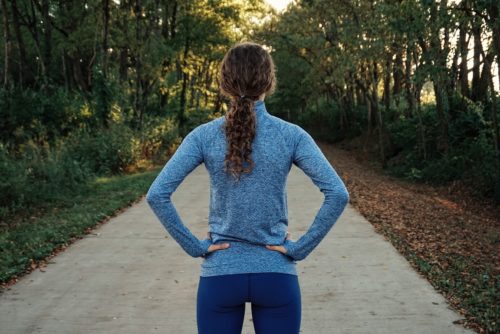 Resources Mentioned
Thanks for Listening! I hope you enjoyed today's episode.
To share your thoughts:
Leave a note in the comment section below.
Join the Running for Real Facebook Group and share your thoughts on the episode (or future guests you would like to hear from)
To help out the show:
Leave an honest review on iTunes. Your ratings and reviews will really help me climb up the iTunes rankings and I promise, I read every single one.
Subscribe on iTunes or your favorite podcast player.
Not sure how to leave a review or subscribe, you can find out here.
I look forward to hearing your thoughts on the show.