New York Road Runners Live Show!
Do you wonder what a world-class runner's upbringing looks like? What path led them to greatness? Should children with promise be given the encouragement and opportunities to be the best, or should they simply have fun playing the sports they enjoy?
This week we had the chance to interview Meb Keflezighi, Jenny Simpson, and Rachel Pratt on a live panel in New York City! All three are not only life-long runners, but ambassadors, helping children find a love for physical activities that will help them in many aspects of their life.
Each one of the panelists gave advice on raising kids to enjoy sports, avoid burnout, and become life-long exercise or sport enthusiasts. Whether you are a parent, an aunt or uncle, or simply someone that wants to develop your own physical literacy, this episode is for you.
Let Kids Have Fun
Both Meb and Jenny are Olympic athletes that found their love for running in public schools. One of Jenny's teachers encouraged her to try running because she was the student that couldn't seem to sit still. Meb found out he could run fast in seventh grade when his teacher promised him a good grade and a T-shirt if he ran the mile under 6:15. He ran as fast as he could, and ended up getting an A, a 5:20 mile, and most importantly to him, the coveted T-shirt. 
When asked about their successful running careers or the hopes they have for their children, Meb and Jenny both agree that letting kids have fun doing whatever sport they enjoy is best. Any pressure they put on themselves should be about personal achievement, not conceding to the wills of adults.
Let Them Come to You
Today Meb has two daughters that seem to be more interested in soccer than anything. Although running is his preferred sport, Meb has learned that it's best to let his daughters come to him with requests or questions and be prepared to support them, rather than compel them to run.
Encourage young ones to not give up and to try new things, but avoid putting them into a box that doesn't allow them to find what they love. More often than not, they will be interested in the types of things that their loved ones enjoy. Give them the proper space and allow them to make their own decisions.
What Sports Can Teach Our Young Girls
Jenny is a huge fan of what sports can do for girls in today's world. The first thing she mentions is the competitiveness that she embraced as a female athlete. Sometimes girls are encouraged to lie low, not get too loud, and not be aggressive. In sport, you can't succeed by doing these things. Jenny has learned that being competitive doesn't have to be separate from being a lovely, gracious person.
The second thing Jenny mentions is her own view of her body. Participating in sports helps girls appreciate what their body can do for them, and helps them feel comfortable in their own skin. As they exercise and train for events, they can watch their body transform and develop right before their eyes, which is a powerful confidence boost. 
What is Physical Literacy?
Rachel Pratt is the Senior Vice President at New York Road Runners (NYRR). Although she isn't one of the Olympians we interviewed, she is just as passionate about running, and helping children become physically literate. 
Physical Literacy has three branches or goals. (1) Learning fundamental movements. (2) Becoming confident in those movements. And (3) having the motivation to be active for life. That is the goal at NYRR for all children. 
Emphasis isn't on one specific sport or activity, rather, a variety of movements. Climbing, running, team sports, skating, skiing, or track and field, are all encouraged. They want every person to feel excited and confident about what their body can do for them, and as they get older, the excitement to continue to use your body to enjoy life.
So, what can you do? Obtain your own level of physical literacy. Practice balance, strength, or endurance. Then be the example for the kids near to you in your life. Take your nephew for a bike ride, your daughter to the climbing gym, or your friends to the baseball field. Being active for life will bring a happiness and sense of accomplishment that few other things can.
Resources:
Listen to the Running for Real Podcast here:
[podcast src="https://html5-player.libsyn.com/embed/episode/id/11209247/height-orig/90/theme/custom/thumbnail/yes/direction/forward/height/90″ height="90″ width="100%" placement="bottom" theme="custom"]
Apple (iTunes) Podcast | Sticher | Castbox | Overcast | Spotify | Google Play | iHeartradio |
Thank you to
Bodyhealth, Janji, MetPro
for being the wonderful sponsors of this episode of
The Running For Real Podcast.
If you are struggling to recover quick enough from your training, my little secret is to use BodyHealth Perfect Amino to get you there. It contains all the essential amino acids, and is very easy for your body to use and begin the repair process.
Click the link and use code TINAMUIR10 for 10% off.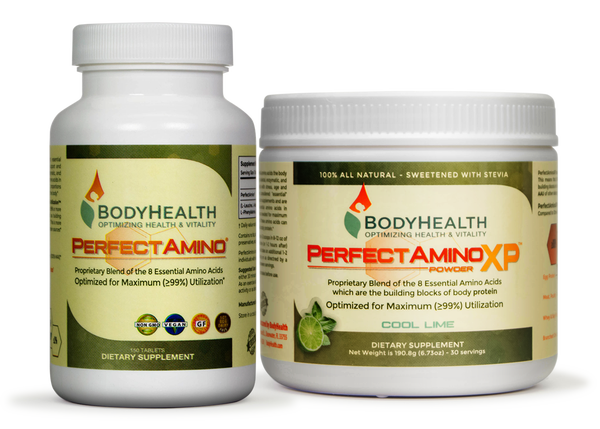 JANJI is an official sponsor of the Running 4 Real podcast, I am so excited about this! They visit designers in countries all around the world to help with their upcoming clothing lines and any profit they make off of that design 5% goes right back to that country to supply for their clean water supply. The materials they use are recycled which I LOVE.
Go here and use code TINAMUIR for 10% off and if you want to know my favorites click here.
I am very pleased to have MetPro as a sponsor for the Running 4 Real podcast. Yes when this company reached out to me I wasn't too excited about, but with just one phone call conversation with them and they won me over! They are not wanting to guess what to do with your metabolism, the experts at MetPro are there for you to help you reach any of goals or the struggles you may be going through. If you listen to the very end of the episode there may be a treat for you from MetPro expert Angelo!
Click here to receive a FREE metabolic scan of your body as well as a 30 minute consultation with one of the MetPro experts.
Thanks for Listening! I hope you enjoyed today's episode.
To share your thoughts:
Leave a note in the comment section below.
Join the Running for Real Facebook Group and share your thoughts on the episode (or future guests you would like to hear from)
Share this show on Twitter, Facebook, Instagram, or Pinterest.
To help out the show:
Leave an honest review on iTunes. Your ratings and reviews will really help me climb up the iTunes rankings and I promise, I read every single one.
Not sure how to leave a review or subscribe, you can find out here.
Thank you to Meb, Jenny, and Rachel, I look forward to hearing your thoughts on the show.