James Lawrence, AKA The Iron Cowboy, does not shy away from a challenge. Running 50 ironmans (140.6 miles) in 50 days in 50 different states (yep, you read that correctly), is not exactly for the faint of heart. I know what you are thinking (I was thinking the same thing), He must be incredibly talented, resilient, strong. But actually, James genuinely believes he is genetically average. He just believes in taking on challenges that find your limit, and he has an iron grit that allows him to just keep on going. We talk about James' experience completing this unbelievable event and discuss the self-doubt that can creep in when people are judging and attacking you that can threaten to rip us apart from the inside out.
James then goes on to share about his experience in The World's Toughest Race: Eco Challenge Fiji with his team, Iron Cowboy. Covering 416 miles of oceans, jungles, rivers, mountains, and more, all in 10 days.
Which one was truly tougher? How did he handle the experience when he went from three events he knew well (running, biking, swimming), to most totally unknown activities he had never tried before? If you have ever wondered how you would get on in the Worlds Toughest Race, this will show you, and make you reconsider what you thought were your ultimate limits. If you need a dose of inspiration during a time there is a lot pulling us down, this is for you.
Resources
Listen to the Running for Real Podcast here:
[podcast src="https://html5-player.libsyn.com/embed/episode/id/16357757/height-orig/90/theme/custom/thumbnail/yes/direction/forward/height/90″ height="90″ width="100%" placement="bottom" theme="custom"]
Apple (iTunes) Podcast | Sticher | Castbox | Overcast | Spotify | Google Play | iHeartradio |
Thank you to my wonderful sponsor Generation UCAN and Run Smart Podcast for sponsoring this episode of the Running for Real Podcast.
Generation UCAN to encouraging me to go on with this ECO Challenge series, I have been talking about them for years and my ONLY source for fueling while I am training and racing. And without fail I have had a product of UCAN every day, whether it is a bar or their delicious cookies and cream protein powder. It gives you a steady energy without the sugar, so there are no sugar high or crashes!
Use code TINAMUIR25 for 25% off of your first order or if you are a returning customer use TINAUCAN15 for 15% off.
Go here to learn more.
Brodie Sharpe is on a mission to bring clarity and control over running injuries. When you do start listening to this podcast you will start to unravel those reasons behind those stubborn injuries. Join the movement by sharing the RIGHT information. This podcast is not just for those who are injured, it is a way to learn how to be a better and healthier runner.
Subscribe to the Run Smarter Podcast and find out more about Run Smarter Podcast here to learn all sorts of tips to stay healthy.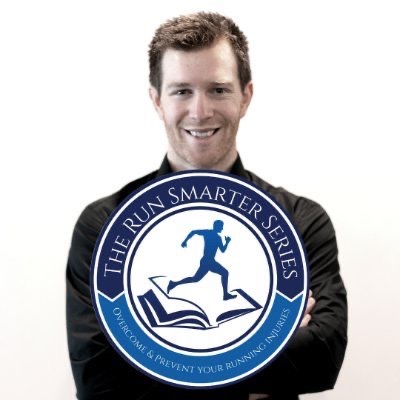 Thanks for listening! I hope you enjoyed today's episode.
To share your thoughts:
Leave a note in the comment section below.
Join the Running for Real Facebook Group and share your thoughts on the episode (or future guests you would like to hear from)
Share this show on Twitter, Facebook, Instagram, or Pinterest.
To help out the show:
Leave an honest review on iTunes. Your ratings and reviews will really help me climb up the iTunes rankings and I promise, I read every single one.
Not sure how to leave a review or subscribe, you can find out here.
Thank you to James, I look forward to hearing your thoughts on the show.