How often do you intentionally think about the things you are grateful for? Is it once a year during the holiday season, sitting around a big turkey? And even then, do you tend to go no deeper than the surface-level, "family, friends, and my job" answer?
In comparison, how often do you think about your difficulties? How many times do you find yourself, vocally or otherwise, complaining about the unfair things that happen to you in your life? Or maybe you spend much of your brain-power thinking about the things you don't have—what you feel like you are still missing, how you wish you were different, the things you lack that would make your life better.
To be fair, life is about growing, expanding, and learning. We should always strive to be better, to achieve more. Working towards your goals and wanting to improve yourself is a good thing – much better than remaining stagnant and allowing life to pass you by. But feeling grateful and feeling motivated to improve your life are not mutually exclusive.
Just how life-changing can intentional thoughts of gratitude be? According to Deena Kastor, it can change everything. She attributes much of her success to the power of positive thinking and gratitude – and as an Olympic medalist, record-holding marathoner, and New York Times bestselling author, she's got a lot of success to speak of. On this week's Running for Real podcast, we chatted about gratitude, goals, grief, and, of course, running.
How to Start Being Grateful
Have you tried keeping a gratitude journal yet? Kastor suggests that a very simple and effective way to change your thoughts to gratitude is writing down some things you are thankful for at the end of each day. Here's the trick though: You need to write something different EVERY single day.
Start by sitting down and writing as many things as you can think of. Basically, get the easy ones out of the way. Then, before you lie down to sleep, write just two or three things that you can think of from that day specifically. 
Before you know it, you will start going throughout your day looking for new things to be grateful for. You'll be surprised by how fast your mind changes from, "this is hard" or "this is unfair," to "this is awesome." 
Thoughts of gratitude will benefit you in the short run by increasing your motivation and making you feel better about the stage you're at. However, maybe the most magical part is the long-term benefits. Just like how high levels of stress or negative thoughts can put you at higher risk for ailments like heart disease, having an attitude of gratitude can literally heal you. Make gratitude a regular part of life to enjoy both the long- and short-term benefits.
Accept Where You Are, Love Where You're Going
Being grateful does not mean you need to put away your goals or dreams. Life will find a way to serve up failures, and perhaps somedays the only grateful thought you may be able to muster is the fact that the day is now over. 
The goal then, is to curate a thankful mindset while looking forward to what's ahead. Avoid thoughts like, "I'll be happy when…" You have the right to be happy now and in the future. Work toward things that will bring you happiness during the journey and at the finish line.
Grief is Good
Deena discusses how disappointment and grief has taken a different role in her life ever since the passing of her dog. While it is easy to be scared of grief, it means that we care, and that is important. Deena realized that her grief was rooted in love, and that totally redefined what grief meant. 
When you experience emotional pain, turn your thoughts to what that emotion is rooted in. Understand that those things which are rooted in love have the ability to create feelings of disappointment or grief. But that type of pain is worth it.
Persevere
As we often discuss, you are more than a runner. When Deena experienced a setback from an ankle injury, she had to decide whether that injury was going to allow her to grow or to simply suffer. As she has often done in her life, Deena chose to "get up."
Like Deena, how will you turn challenges into a launch pad for growth? I suggest to start by developing an attitude of gratitude. Find the small and big things in life you are grateful for each day.
Resources:
Listen to the Running for Real Podcast here:
[podcast src="https://html5-player.libsyn.com/embed/episode/id/9633050/height-orig/90/theme/custom/thumbnail/yes/direction/forward/height/90″ height="90″ width="100%" placement="bottom" theme="custom"]
Apple (iTunes) Podcast | Sticher | Castbox | Overcast | Spotify | Google Play | iHeartradio |
Thank you to 
Aftershokz and Body Health for being a wonderful sponsors of The Running For Real Podcast.
The award winning headphones which are best known for their open ear listening experience. I loved using them for the Boston Marathon, they were my saving grace sometimes when I wanted to breakdown and call Steve for some encouragement. I almost did! And it was so great to have the opportunity to do so. Amazing product!
Visit the
Aftershokz
 website, and use code TINA for $50 off!
If you are struggling to recover quick enough from your training, my little secret is to use BodyHealth Perfect Amino to get you there. It contains all the essential amino acids, and is very easy for your body to use and begin the repair process. Click the image and use code TINAMUIR10 for 10% off.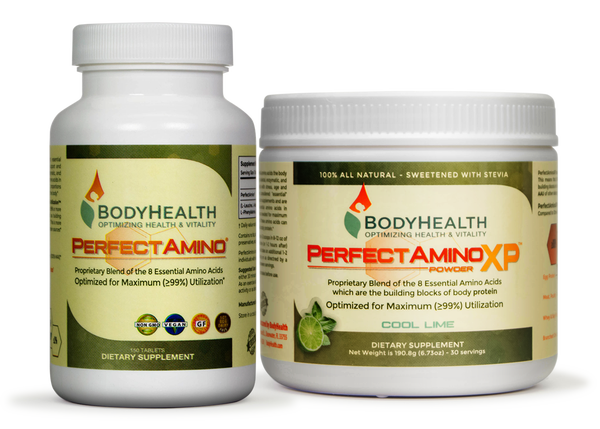 Thanks for Listening! I hope you enjoyed today's episode.
To share your thoughts:
Leave a note in the comment section below.
Join the Running for Real Facebook Group and share your thoughts on the episode (or future guests you would like to hear from)
Share this show on Twitter, Facebook, Instagram, or Pinterest.
To help out the show:
Leave an honest review on iTunes. Your ratings and reviews will really help me climb up the iTunes rankings and I promise, I read every single one.
Not sure how to leave a review or subscribe, you can find out here.
Thank you to Deena, I look forward to hearing your thoughts on the show.