Do you hit snooze ten times before getting out of bed? Do you have to daydream about sugar, fat, and carbs to motivate yourself to finish your run? Do you get out of a hot shower only to realize that you are still sweating? Then you just might be a superstar.
Every so often our personal habits, attributes, and tendencies are validated when we find out that certain people we admire have the same behaviors as us. Some are trivial, like seeing a pop star trip on-stage or have a bad hair day. On the other hand, some are remarkably encouraging and brave, like when an athlete openly discusses their mental health challenges.
The truth is, we are all people. We have flaws, embarrassing moments, dreams that seems out of reach, and times we feel discouraged. But the more we learn and the more people we meet, the more we realize there isn't one right way to do something. Success and happiness are dressed up in a multitude of fashions, and picking what works best for you is a sure way to reach your potential.
Jenni Falconer is a wonderful example of someone who fully embraces who she is and uses it to her own advantage. She is well-known in Great Britain as a TV presenter and a fitness guru. She's run the London Marathon several times and has her own podcast called RunPod. But most of all, Jenni puts on one running shoe on at a time, just like me and you.
Embrace Your Tendencies
As a morning host, Jenni has a brutally early morning routine. She has to wake up at 2:30 am every morning to get ready and head into work. The ten snoozes you just read about? Yep that's Jenni. She tells us that it has become just a part of her routine. Instead of beating herself up about not being able to wake up and get out of bed immediately after hearing the first alarm, she is proactive in preparing for what works for her.
Every night before bed she lays out exactly what she needs for the next day and can then quickly get everything done after hitting snooze that last time before she heads out the door. While hitting snooze that many times may not be her advice to everyone, she does what works best for her and moves forward.
Jenni's coach has recommended to her to not bring her phone, public transportation pass, or money with her when she runs—an effort to help her finish her run from work back home without stopping for a tea, jumping on a train or being distracted by a call. Sometimes removing the distractions works best and other times we can work around them or use them to our advantage.
What things are stopping you from achieving your goals? Are there difficulties you have that seem impossible to change and result in throttling your progress? Do these difficulties really slow you down or is it simply an excuse? Do you have a way of working around them? Can you use them to your advantage?
Be creative when it comes to achieving goals and removing distractions. You know yourself best. Trick yourself, bribe yourself, encourage yourself, or remove yourself. The power is in your hands, and once you accept who you are, you can begin your creative work.
How Will it Make You Feel?
When Jenni has a hard time getting out for a run, she tries to think about how she will feel when she is done. For most things in life, getting started is 90 percent of the work. Once you get going, you feel good and can more easily convince yourself to keep going.
One tactic she suggests is recording yourself right after a run and talking to your future self about how good you will feel once you complete that run. Then, any time you have a hard time convincing yourself to go on a run, watch that video. Before you know it, you'll be out the door and committed to your running session.
Whatever it is that gets you moving, allow that to keep working. Reward yourself with your favorite restaurant, buy a new outfit, sign up for a race, leave your phone at home, anything that works for you, do it. You'll thank yourself every time you finish.
Resources:
Paul Sinton-Hewitt on Running for Real
Listen to the Running for Real Podcast here:
[podcast src="https://html5-player.libsyn.com/embed/episode/id/10518305/height-orig/90/theme/custom/thumbnail/yes/direction/forward/height/90″ height="90″ width="100%" placement="bottom" theme="custom"]
Apple (iTunes) Podcast | Sticher | Castbox | Overcast | Spotify | Google Play | iHeartradio |
Thank you to
 Bodyhealth and Athletic Greens
for being the wonderful sponsors of this episode of
The Running For Real Podcast.
If you are struggling to recover quick enough from your training, my little secret is to use BodyHealth Perfect Amino to get you there. It contains all the essential amino acids, and is very easy for your body to use and begin the repair process. Click the link and use code TINAMUIR10 for 10% off.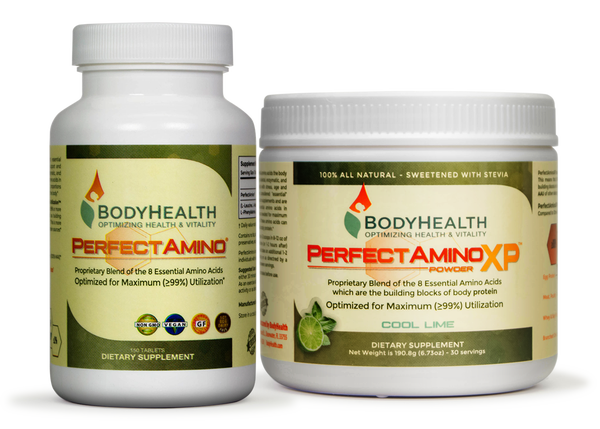 Athletic Greens is a simple and easy way to get 75 vitamins, minerals, and whole food source ingredients. Just to help my immune system be stronger and greater! It is so simple to do and it taste good as well.
Now you can get a free travel pack with 20 servings with your first purchase, Visit here to learn more!
Thanks for Listening! I hope you enjoyed today's episode.
To share your thoughts:
Leave a note in the comment section below.
Join the Running for Real Facebook Group and share your thoughts on the episode (or future guests you would like to hear from)
Share this show on Twitter, Facebook, Instagram, or Pinterest.
To help out the show:
Leave an honest review on iTunes. Your ratings and reviews will really help me climb up the iTunes rankings and I promise, I read every single one.
Not sure how to leave a review or subscribe, you can find out here.
Thank you to Jenni, I look forward to hearing your thoughts on the show.